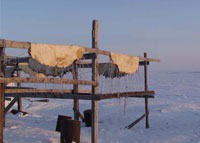 The settlement of Enurmino, and its surroundings, is the most northern area of the park and the only one situated above the Polar Circle. Compared to other areas of the Park, Enurmino has the longest winters and the shortest summers. Enurmino belongs to the Chukotskii district, its boundaries are the coast and adjacent waters of the Chukchi Sea from the mouth of the Chegitun' River to the Valley of the Nattaveiem River.
Dmitry Enmytagin is the inspector here. He is Chukchi and comes from a long family line of sea mammal hunters. Dmitry has been conducting observations for the Enurmino area of the Park since winter 2007.
Enurmino (known in Yupik Eskimo as Anushpik or Anurvik, and Inurmin in Chukchi) means "the settlement behind the hills." The contemporary Chukchi village sits on the site of an ancient Chukchi settlement. There are currently around 330 inhabitants. The village has local administrative offices, health clinic, day care, secondary school, cultural centre, store, and a diesel power station.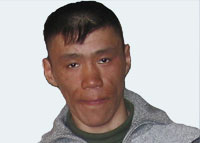 Among the see mammals seen here are whale, ribbon seal, walrus, ringed seal, and spotted seal.
On the precipitous shores there are a lots of birds: eider-duck, spectacled eider, common eider, Steller's eider, sandhill crane, tuffed puffin, common murre, glaucous gull, pelagic cormorant, northern pintail, Canada goose, Brant Ross's gull.
Also there are polar bear, brown bear, wolverine, arctic fox, mountain hare, and lemming.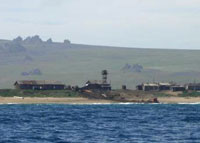 The Chegitun' River is the largest in Enurmino area. Different kinds of fish spawn here. The most beautiful views are the lagoon, the so-called Heart of Stone Cape, and the walrus rookery. There are many archeological sites, with some of the oldest dating to the 2nd millennium B.C.
A team of researchers from Russian State Museum of the Orient in Moscow has been working on the ancient settlement site "Chegitun" since 2003. Chegitun, occupied from 500 AD through the 20th century was initially a Yupik Eskimo settlement and later got repopulated by Chukchi people.